Forums Tutorial
Hello and welcome to the forums tutorial. This will continuously be updated.
How to create a account
Click 'Create a account'.

Click 'I agree to these terms'.

Type in your info, and your account is done!
(Make sure to keep a Strong password as shown above)
How to sign in

Click 'Sign in'.
Type in your info and you're done!
How to edit your profile

Click on your name to edit your profile.
Select what you want to edit and you're done!
How to edit your password

Click on your name.
Once you do that, scroll down and click 'Modify'. You will then be able to update your password.
How to create a Topic
Select a category. It need not be News and Updates.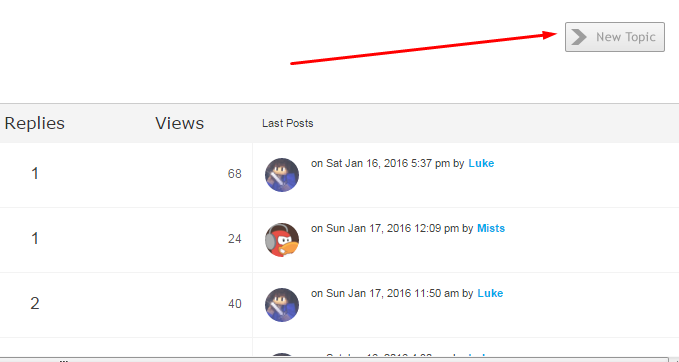 Click 'New Topic' at the top right of the page and you'll be able to create new topics!
Signatures
What is a signature?
A person's name written in a distinctive way as a form of identification is known as a signature.
A forum signature is generally used to represent something. Perhaps, representing your favorite games, your best friends, or even just a message.
How to make a signature
Click your name or picture and click 'Signatures'.

Type in anything you want and your signature is done!
How to post vines
Go into your preferences and tick 'Yes' Where it says Always allow HTML. Then click save. (Preferences located
here
)
First of all, simply choose a category and make a new post.
Once on that new post, write some text, or simply find the vine you want on
http://vine.co
.
Now once you've found the vine you want to post, click the embed button to the left of the page.
Once you're on the embed tab, click the code at the bottom. Just click it then click copy.
Now copied, you can paste the link into the post box.
Make sure before posting that you untick the Disable HTML in this post option.
Once unticked, press the Send button and you're ready to go!
How to make a Mood and more
First, go to your profile by clicking at your name.
After doing that, scroll down. You will find some boxes where you can write your info.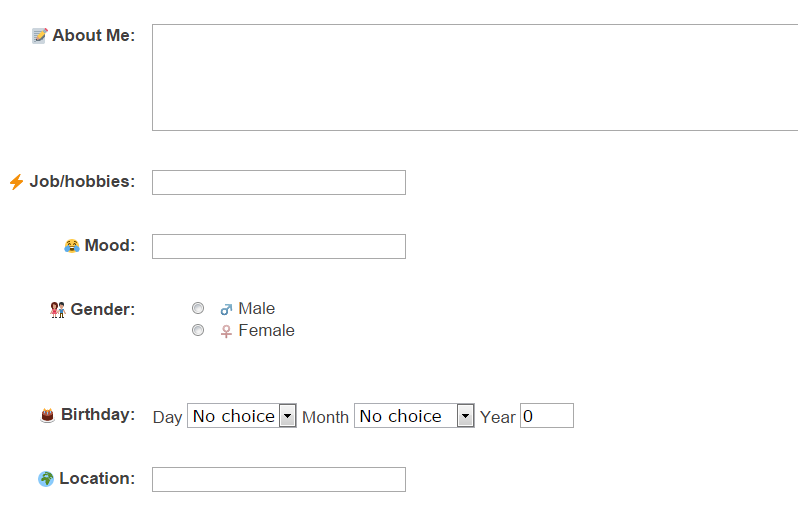 _________________________________________________________________________________________________
If you need help, contact the staff members by mailing them or skyping them.
Make sure to Donate to us for a better forums.
Read the rules, respect the rules :
http://kwhq.forumotion.com/t12-official-community-rules-and-users-s-rights
Thank You